Stoxnet Meeting of the Year 2010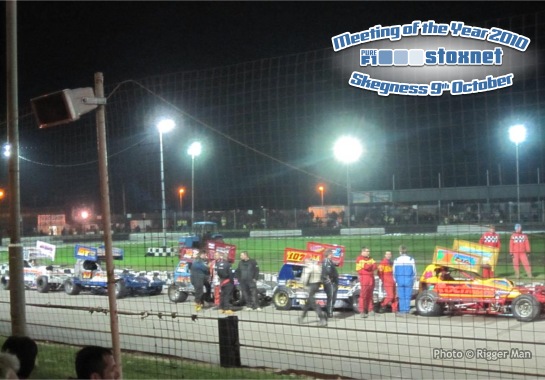 Meeting of the Year 2010
1st Skegness 'British' 9th October - 9.80/10
2nd Coventry 7th August - 9.18
3rd Belle Vue 30th August - 8.89
4th Sint Maarten 8th August - 8.82
5th Coventry 3rd July - 8.79

Securing the highest meeting rating ever, it just had to be the epic 'British' meeting in number one spot. Well done to all who made the night so memorable. Interesting also, that all other places are taken by shale tracks - the first time only one tar meeting has figured in the MotY results. 

Quite simply, the best of the best – the highest rated meeting of the year.
For the full list of meeing votes, see the 2010 Racing Ratin' archived results page.