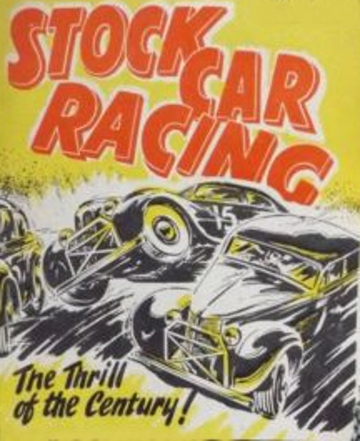 Since 1954
The Stoxnet Archive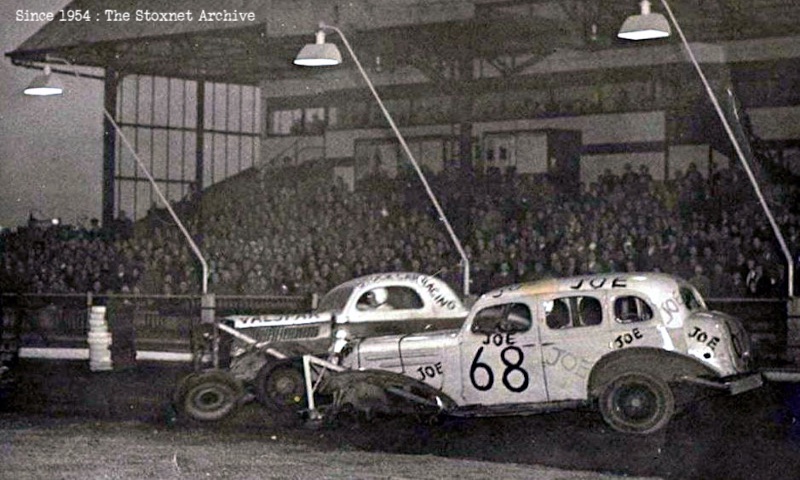 The first stock car meeting in the UK took place at New Cross Stadium, London, on Good Friday, 16th April 1954. There were several more at New Cross every fortnight, all in front of massive crowds, before the sport exploded all over the country, with many existing greyhound and speedway stadia being pressed into service to run stock cars, along with makeshift tracks built in parks and fields.
For the first four seasons, all the the tracks were independent of each another. Every promoter just did their own thing; there was no semblance of organisation or an overall governing body. By the middle of 1956 there were starting to be problems with differing views on how the sport should be run.
The underlying cause was that there weren't any universally recognised rules, it was just whatever each individual track had decided on for themselves. There wasn't an overall fixture list covering every track, or any consistent method of allocating racing numbers to drivers.
The led to the forming of the Stock Car Racing Board Of Control, which consisted of both drivers and promoters, and between them they sorted a lot of stuff out for the good of the sport. From 1958, nearly all tracks joined the SCRBOC. A notable exception was Aycliffe, which ran independently of the SCRBOC until 1966. The SCRBOC later became BriSCA, the British Stock Car Association.
A new class of stock car was introduced in 1961, based on smaller 10hp cars. Initially called "Junior 10", which led to the original bigger cars being "Senior", the names eventually settled on were Formula 2 for the smaller cars and Formula 1 for the bigger ones.
The Since 1954 Project is an attempt to document the history of BriSCA F1 stock car racing in the UK, from Good Friday 1954 to the present day. So far, at least 5,857 meetings are known to have been staged on 99 different tracks, and at least 6,199 drivers have taken part.
Last updated 9th July 2020
Many thanks to the following people who have supplied information or photos for this site.
Nigel Anderson (Official F1 Grader 2013-present)
Paul Broderick
Derek Smith
Tony Organ
Rick Young
Ian Bannister
John Nolan
Andre Zang
Paul Tully
Steve Botham
Colin Casserley
Robert Brooksbank
Barry Tempest (Official F1 Grader 1993-2012)
Martin Downs
Richard Park
Roy Bentley
David Kipling
Alison Wilson
Jörg Nöske
John Nolan
John Edington
Tony Maltby
Paul Hindle
Chris Penny
Acknowledgements
The 60th Season Final Fact Book - Nigel Anderson & Guy Parker
briscaf1stox.uk - Paul Broderick, Kevin Sharp, Granville Holmes
The Thrill Of The Century - Pete Tucker
Wild Bill To Wildcat - Keith Barber
The Definitive History of UK Big League Stock Car Racing 1954-2000 - Keith Barber
The History Of UK Formula One Stock Car Racing 1954-1990 - Malc Aylott & Vic Biddulph
Fifty Years Of F1 Stock Car Racing 1954-2003 - Malc Aylott
BriSCA F1: The First Fifty Years - Keith Barber
The Almanac - 25 Years Of F1 Stock Car Racing 1960-1984 - Malc Aylott & Vic Biddulph
Stock Car Magazine - Autographics/SCA
StoxWorld - Martyn Clarke, Colin Elmer, Nina Elmer
Old Stox - David Kipling
Defunct Stock Car Tracks - Simon Lewis
H112 - Arjan Ligthart
Rick At The Races - Rick Young
Pete's Stock Car Pages - Peter Marsh